I was commissioned to create web app product using my clients rough idea of interactive dynamic resumes and conceptualize/strategize most effective approach then manifest it. I had managed two coders to build out the back end, integrate the custom CMS I designed in order for my client to manage subscriptions, users, accounts, money, etc.. Not only did I design the entire flow, UI/UX, all dynamic, mo-graph filled templates but I also created a custom Affiliate page for affiliates to choose animated & static banners, logos, etc. that I had also created. All of which was also managed in the custom CMS I had made. As a result of this project I have a deep understanding of various code technologies (php, actionscript3, javascript, LAMP environment, html, css, etc.), user experience, flow, design and so much more. To visit the site, click the Home page screenshot below.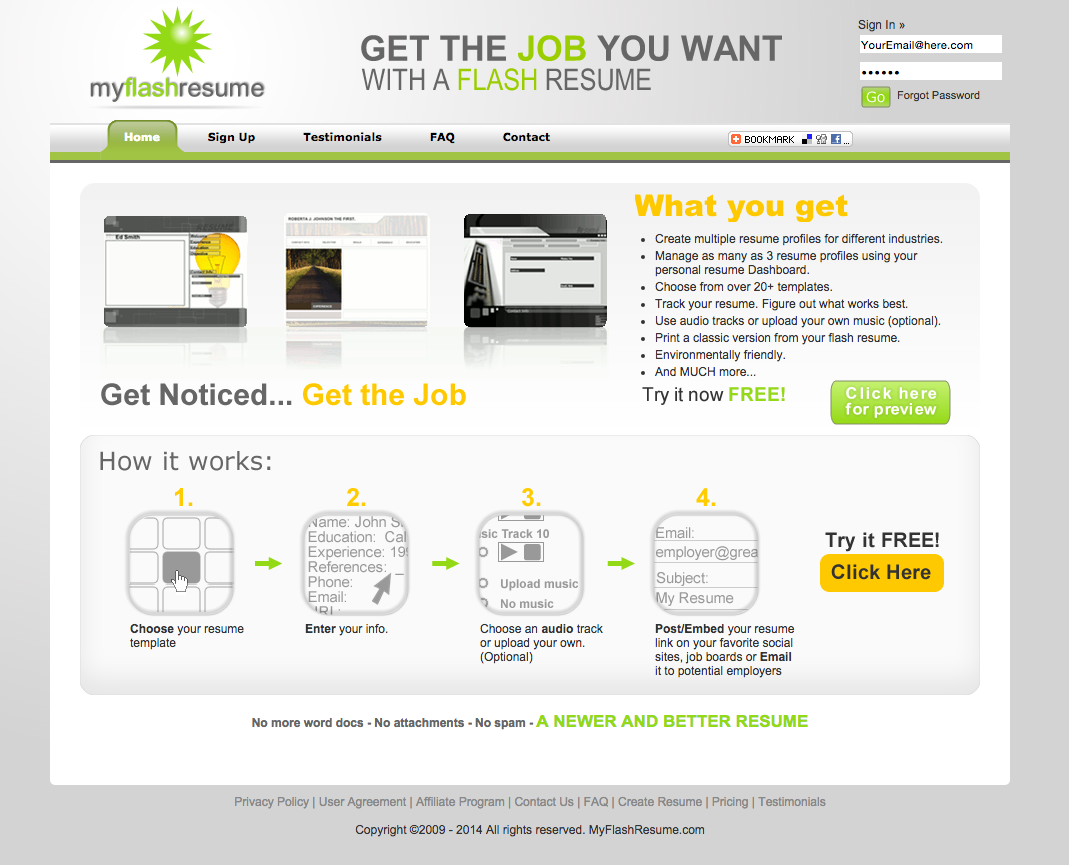 Below is an interactive "How To" video showing users how to use MFR.  I created a rough storyboard for the end goal of what the user should gain by watching this.  My concepts were written, designed and made this using Flash, iShowU (Video screen capture), After Effects and Audacity.  Click the graphic below to watch.  Note, must have Flash plugin to view.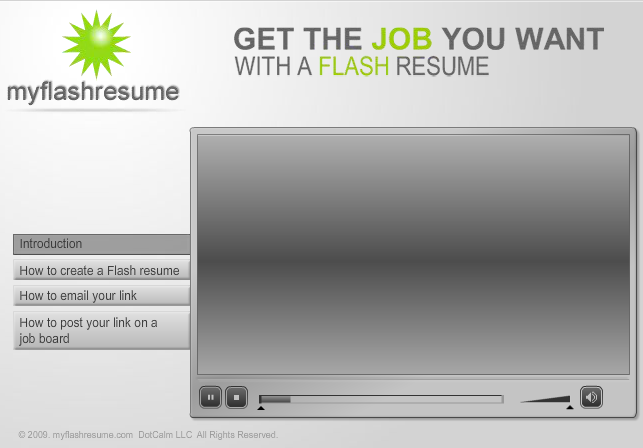 User's Dashboard to manage resume(s).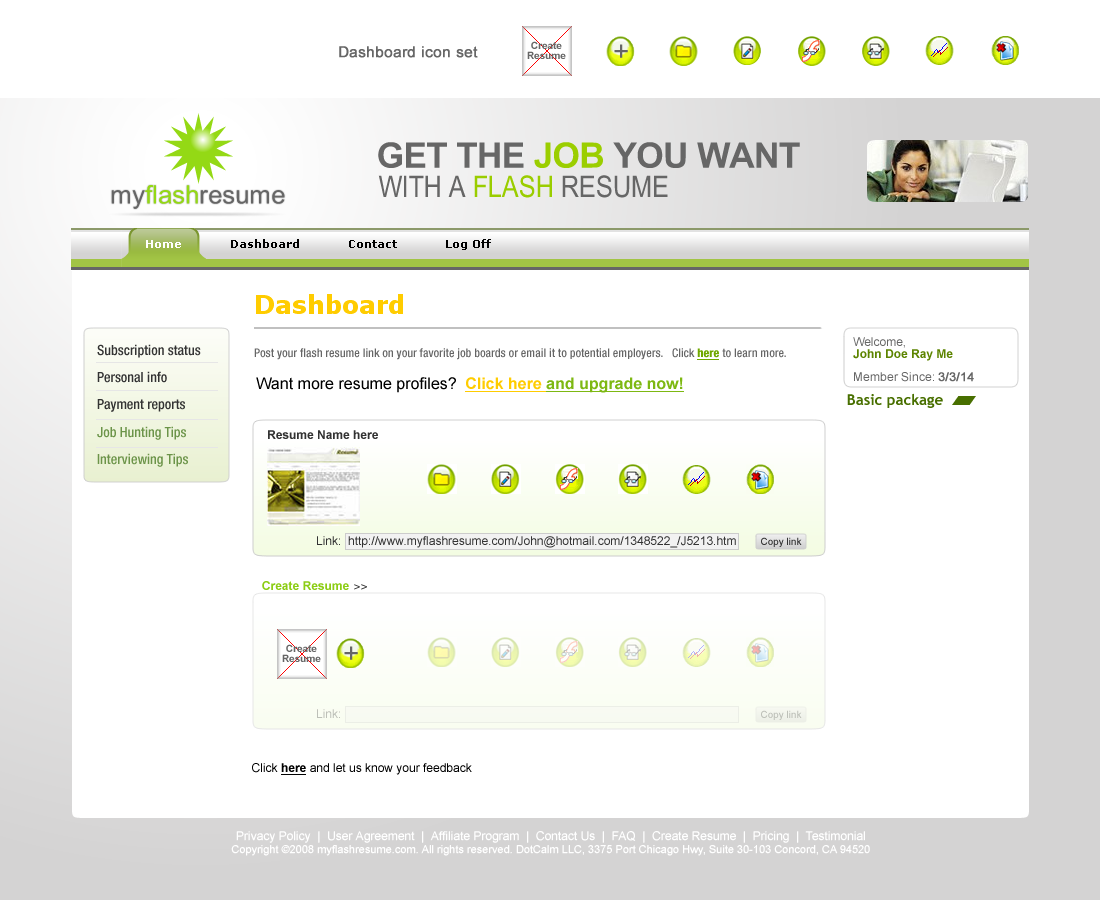 Here is the template page (screenshot) where the user can preview all motion graphic intros, templates, their graphics, motion screen transitions (from one resume page to the other) choice of background music/silence, etc.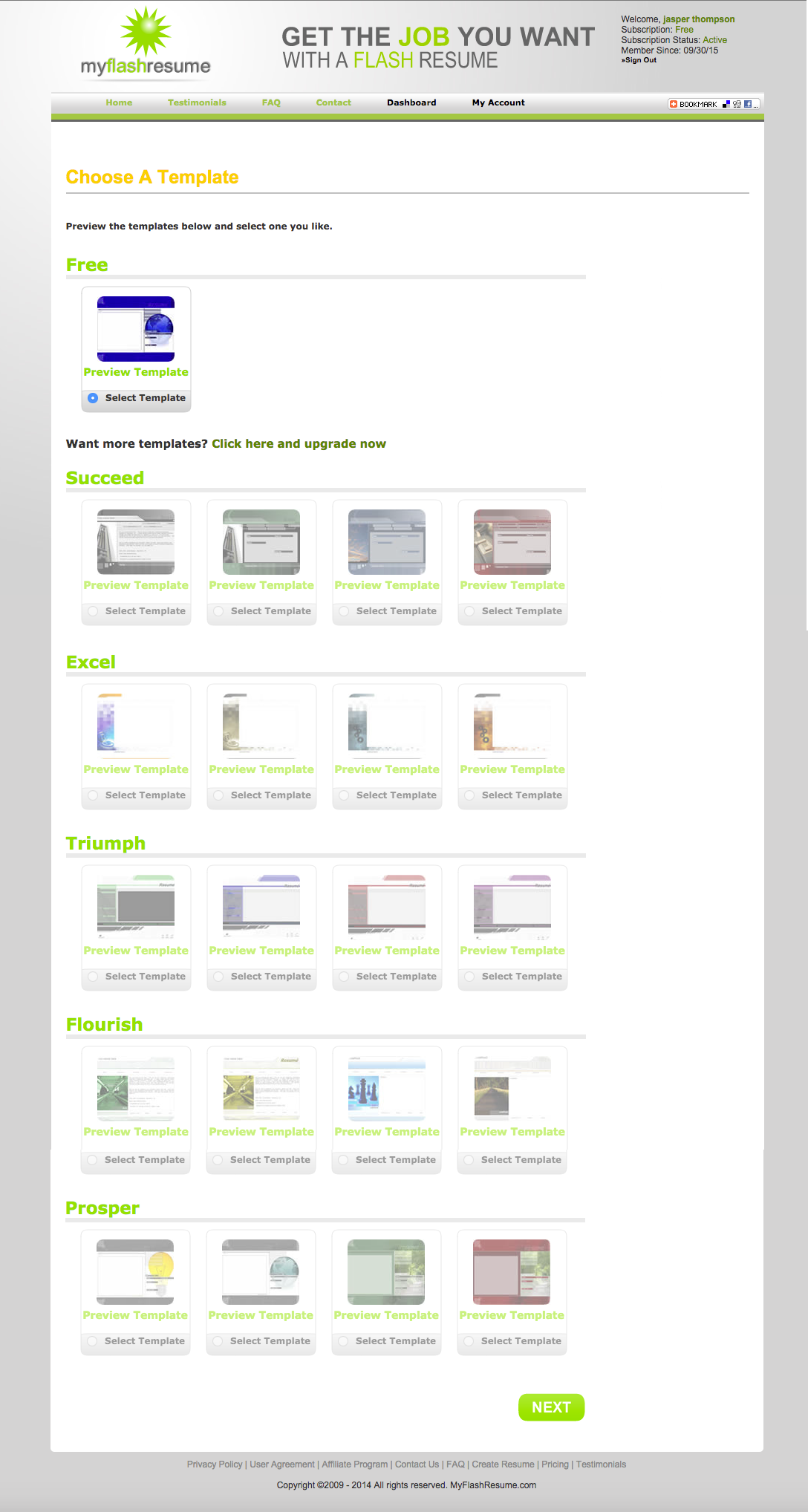 Below is a screenshot of the animated preview showing a motion graphic intro pulling dynamic user information and opening to a interactive resume which has more bells and whistles.